At a time when the world is abuzz with news and opinions demonising Lalit Modi, I would like to bravely, and perhaps foolishly as well, spare a few good thoughts on his behalf.
The rise of Lalit Modi through the ranks of Indian cricket administration is meteoric by any standards. Especially when one considers that he wasn't born with a cricketing pedigree. Until his arrival in the thick of matters of Indian cricket administration, cricket was sincerely being true to one of the words in it's organization's title – Board for Control of Cricket in India.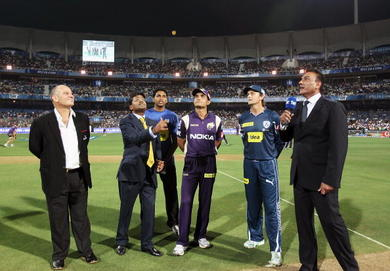 Lalit Modi – now awaiting his fate
It's hasn't been that long since BCCI finally came to terms with the fact that revenue must be paramount to any ego clashes between it's members. Prior to the commercialization of Indian cricket, decisions taken by this esteemed body rarely succeeded in presenting the best product (team) in the market. When citizens had been craving for role models and the industry had been starving for opportunities to convert this idol worship into capital gains, BCCI had been fraught with regionalism, favouritism and nepotism. Thank god that changed!